With an influx of information available online, and with every internet user having a voice in the digital conversation, your online presence is so much more than what you personally post. Your digital footprint is further dependent on what others say about you, negative or positive.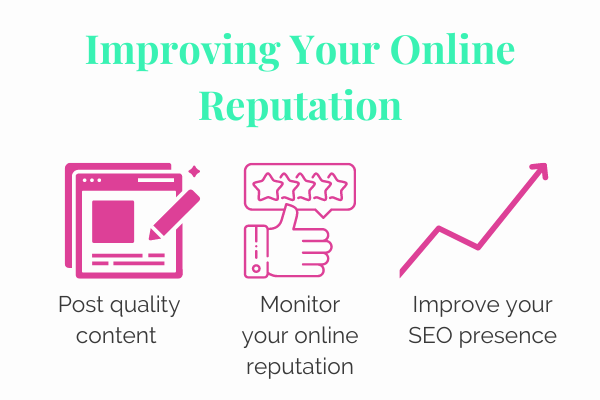 Protecting your reputation online should be a part of your marketing strategy, as it will help you show a more well-rounded brand image. Having a clear, emphasized plan for your online brand reputation management proves important with the constant 24-hour flow of information on the internet.
Why ORM?
ORM helps shape people's perception of an individual, their company or an overall organization through online practices. Through ORM, quality content is created to help maintain the correct narrative that is required to reach your target audience.
Traditional avenues are temporary, your online brand reputation management can have a lasting impact, staying in cyberspace for anyone to find. Billboards, commercials and magazine ads won't cut it when trying to progress your reputation. In fact, managing your reputation digitally has many implications that show how it is needed to enhance your marketing practices.
Through working with an online reputation management company, you are able to see what needs to be worked on when it comes to how you present yourself digitally. Professionals at an online reputation management service understand the techniques and strategies to up you or your company's face.
Digital Marketing and the Rise of SEO
Digital marketing focuses on Search Engine Optimization (SEO) in order to increase visibility. When you search your name or your company's name on Google, what comes up? A technique used by marketers and business professionals to position organic and quality content high in a search result, SEO can be a useful tool to freshen your online brand.
SEO correlates greatly with reputation management, since they both intend to manage what others see about you and how much of it they see. By using buzzwords and crafting meta titles and descriptions tailored to catch audience attention, professionals use SEO to ensure that the most relevant and natural content comes first on your search engine page.
By posting quality content, monitoring what online users say about you and consistently working to improve your search engine presence, you can improve your online reputation. The two concepts correlate with each other in this sense, all in pursuit of maintaining your digital presence.
Negativity Online is Abundant
A Colorado State University College of Business study found that negative reviews online are more likely to affect people's opinion than positive ones. Online, anyone can be a critic and tarnish your reputation with a poor comment including your name or company.
If you have unfavorable content written about you, ORM could be the solution to rebuilding your positive image. Experts suggest that your response to a bad comment or post can be imperative to showing how your business deals with adversity. This is an important part of online brand reputation management, as your response will say a lot about your problem solving skills.
You can also shift your marketing towards posting engaging and valuable content to divert attention from people's negative words and tell them the real story.
Fusing All Aspects of ORM
Mixing ORM into your traditional PR and advertising practices can demonstrate a well-rounded marketing approach for your brand. With SEO proving more important than ever for online traffic and engagement, monitoring the content surrounding your name is also key to a positive online presence.